Funanga's cash service CashtoCode runs on your existing POS infrastructure. Our API adds CashtoCode as an electronic product to your existing portfolio. CashtoCode is a beautiful business enabler, it does not require shelf-space, does not require investment, does not require maintenance or restocking, while it drives significant incremental business and helps opening new customer groups for our POS partners. Cash drives the customer to your store.
Many popular online brands are already accepting CashtoCode. Why not becoming a POS partner for our growing network of online merchants?
Easy to implement – we take care of this
No fraud – Safe, closed-loop barcode service 
Earn attractive commission with every sale
Grow your business and customer base 
Become a checkout partner of some of the biggest names in e-commerce
Diversify your product and service offering without investment or risk
New customers in your store every day – no Marketing needed 
If desired,  CashtoCode also supports your retail location or chain with state of the art POS infrastructure. Contact us for more information about our POS solutions.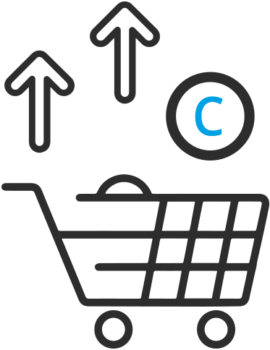 Interested in becoming a POS partner of CashtoCode? 
 Please contact      commercial@funanga.com